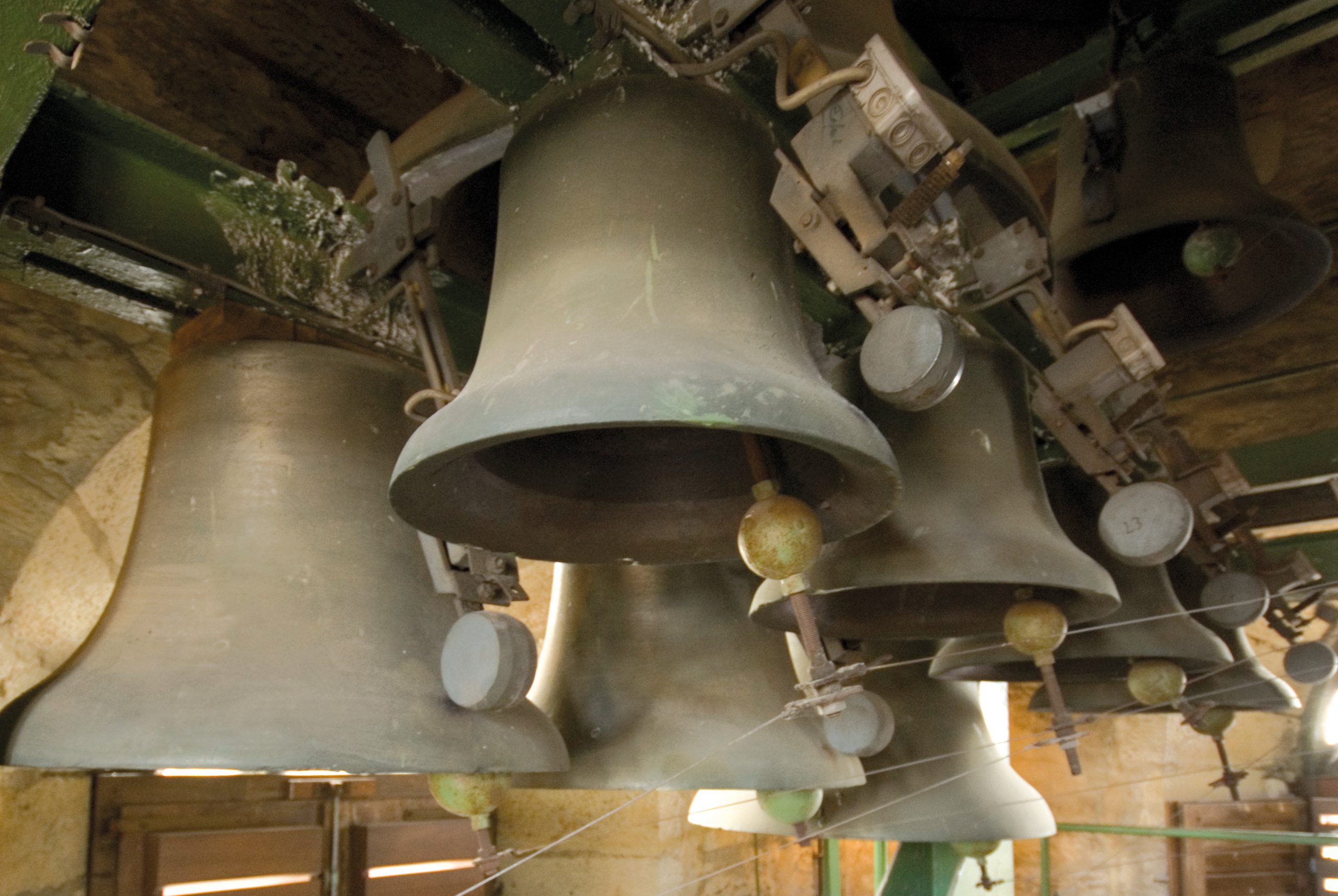 In 1977 the Ministry of Culture of the GDR donated a carillon to the city of Erfurt, wich was then designed by Peter and Margarethe Schilling and created in the bell foundry of Apolda (Glockengießerei Apolda).
After the medieval Bartholomew Tower had been chosen for the installation of the carillon and the constructional preparations had been done, the carillon was finally built into the tower between August and October 1979.
About 15,000 persons listened to the first public concert on October 7th, 1979.
The Erfurt carillon consists of sixty bells and has a tonal range of five octaves
(C1, D1 … chromatically to c6). This makes it one of the largest instruments of this kind in East-Germany.
The heaviest bell weighs 2,392 kilograms (5,277 pounds), the lightest 10 kilograms (approx. 22 pounds) In total the sixty bells have a weight of 13,626 kilograms (almost 30,000 pounds).
The inscriptions of three big bells have been created by the Weimar graphic artist Horst Jährling: "devoted to the 30th anniversary of the German Democratic Repubic" on the bordun bell, "this carillon has been founded by the Ministry of Culture of the German Democratic Republic" on D1, and "Our century: the human beginning is only in this our time" (a qoute from Werner Bräunig, an East-German novelist) on the next higher bell.
You can arrange individual tours (in English):
Please contact me.